ALCO S-2 (AS10 class) diesel-electric locomotive - ATLAS GOLD DCC/SOUND

Brief history.
The Alco S-2 was the second model of switcher that the company produced although it was constructed at the same time as the earlier S-1. Two of the significant differences between the two models was the increased horsepower and the "Blunt trucks" used by S-2.
Like its S-1 sister, the Alco S-2 was first produced in 1940 featuring an end-cab design using McIntosh & Seymore's 539 diesel engine and
was built between August 1940 and June 1950, with a total of 1.462 units completed.
Later, other upgraded versions were built, such as the widespread S-4, built in about 650 units.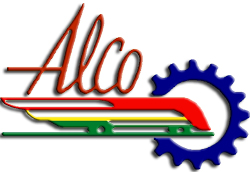 Specifications / Technical data
Builder: Alco
Wheels: B-B
Gauge: 4 ft 8,5 in
Loco weight: 243.000 lb
Lenght: 44 ft 0,5 in
Engine power: Diesel
Prime mover: Alco 539 (McIntosh/Seymore)
Horsepower: 1.000 Hp
Speed: 60 mph
Build date: 1940-1950
Units built: 1.462
PRR roster: 42 (AS10 class)

Pennsylvania Railroad S-2 number #5659.
The
Pennsylvania Railroad
purchased between 1948-1950 42 engines.
Alco S-2
was a "workhorse" switcher in service with
Pennsylvania Railroad
in many yards,
primarily on regional lines. Number 5659 was assigned at Pittsburgh Region in 1957, used as yard power, transfert unit and helper on the southwest branchlines.


Alco S-2 Pennsylvania Railroad #5659 data
Assignment 1957:
Pittsburgh Region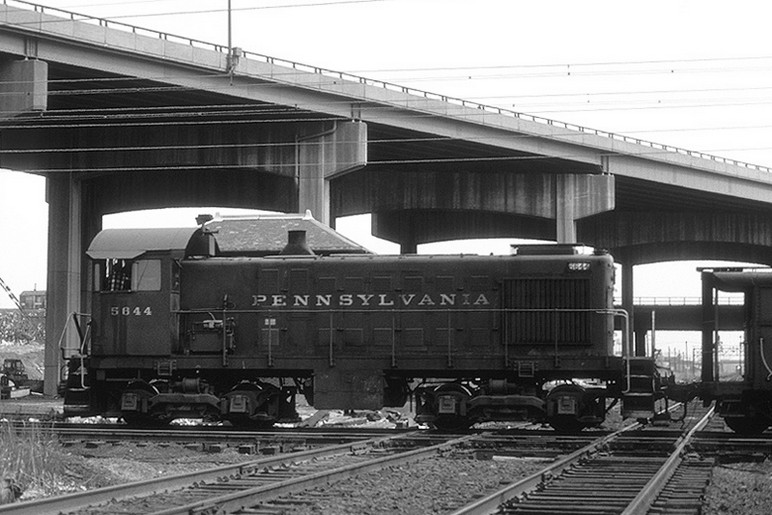 Alco S-2 #5644 Pennsylvania Railroad (AS10 class)

ATLAS MASTER LINE Alco S-2 (AS10 class) Pennsylvania Railroad No.5659
Part of the prestigious series "Gold Master Line", the model offered by Atlas is a very good replica of the Alco S-2 switcher, highly detailed and with an amazing ESU Locksound DCC decoder. AT Collection item has been improved with addiction of some details and weathered.