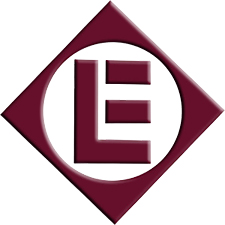 Formed by the merger between
ERIE Railroad
and the
Delaware, Lackawanna and Western Railroad
on October, 17 1960, the
Erie Lackawanna Railroad
(then Railway after the 1968) was a primary road in the East of the United States. In 1968
Erie Lackwanna
(reporting mark
EL
)
became a subsidiary
of Dereco Group, holding company of the Norfolk & Western Railway
which had bought the railroad.
Erie Lackawanna
's railroad services were essentially based on freight hauling, with an important traffic of coal, anthracite and cement through Pennsylvania.
Its limited passenger service covers about 15% of total traffic but some commuter links remain active even today (operated by NJ-Transit and Metro-North).
In 1970
EL
obtained new intermodal-piggyback services through a new contract with the main shipper United Parcel Service (UPS).
Hurricane Agnes struck the eastern United States on June 22, 1972. After estimating the losses (mainly between the cities of Binghamton and Salamanca, NY) at $ 9.2 million,
EL
filed for bankruptcy on June 26, 1972. During the reorganization of the eastern railways (many of them were headed for failure), it was thought that
EL
could recreate itself. At the same time, the
Chessie System
group had offered to buy part of
EL
, which was subsequently canceled. So,
EL
asked to be included in the new confederative project called
Conrail
.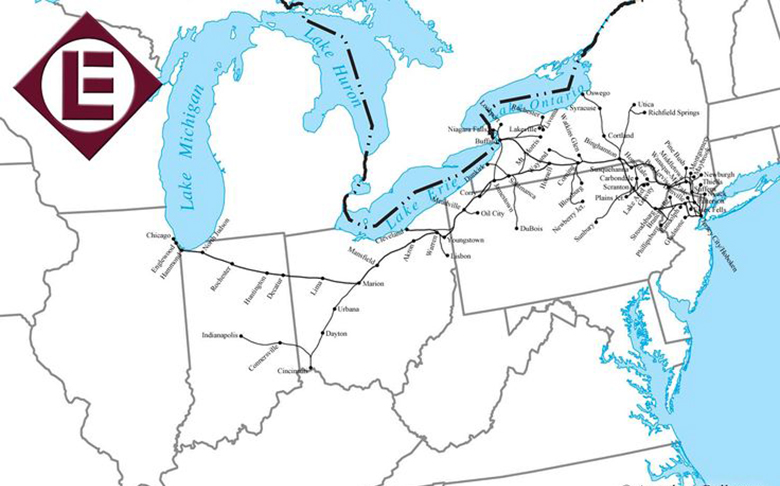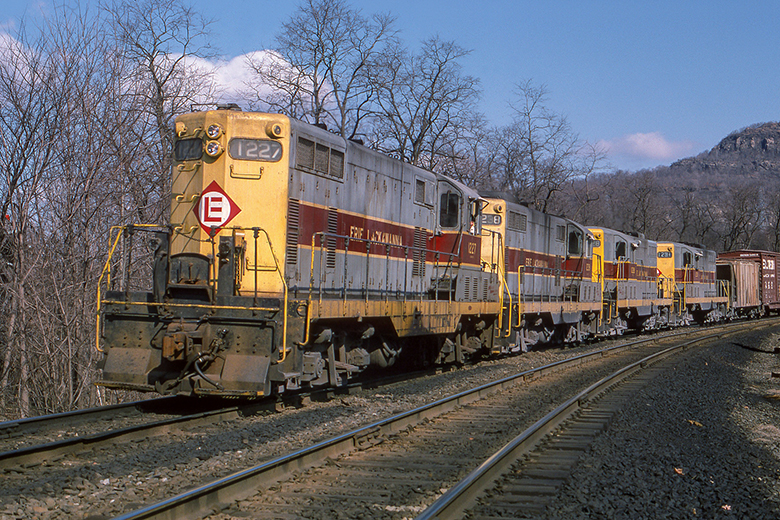 A power set formed by four EMD GP7 works at Hillsdale, NY, in 1975.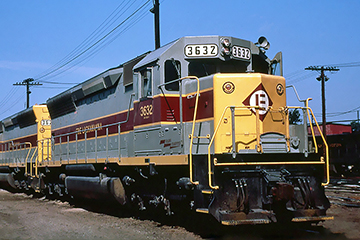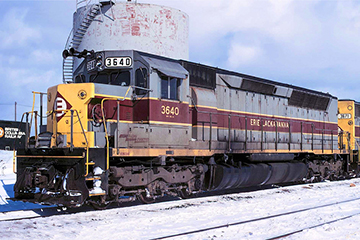 (Left) EMD SD45 EL-3632 :: (Right) EMD SDP45 EL-3640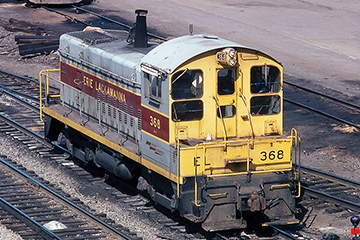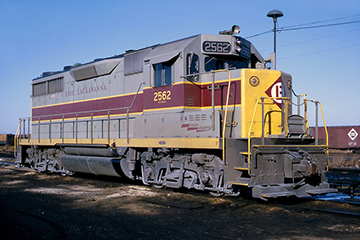 (Left) EMD SW8 EL-368 :: (Right) EMD GP35 EL-2562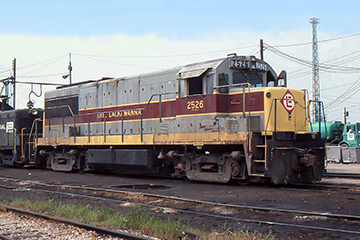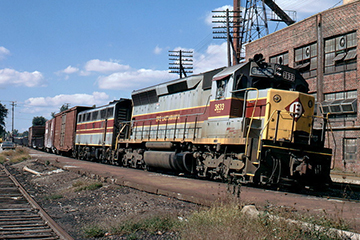 (Left) GE U25B EL-2526 :: (Right) EMD SD45 EL-3633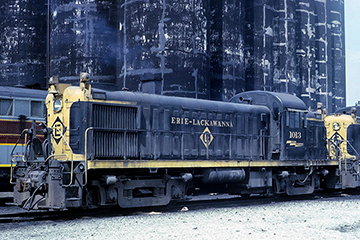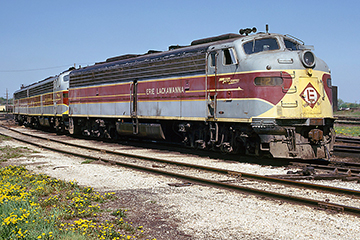 (Left) Alco RS-3 EL-1013 :: (Right) EMD E7A EL-821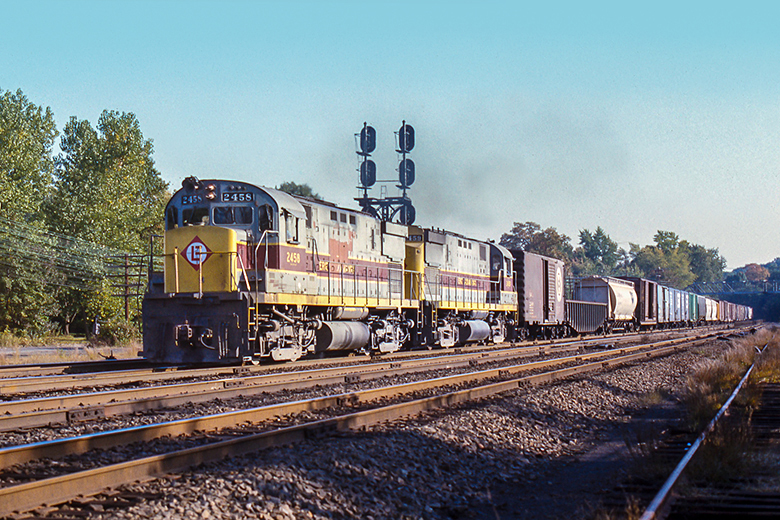 Two Alco C-425 pull a local freight at Waldwick, NJ, in 1974.
All images showed here above are taken from the website Railpictures.net. All rights reserved.