The
Central Railroad of New Jersey
, also known as Jersey Central or Jersey Central Lines (abbreviation
CNJ
), was a class 1 U.S. railroad created in 1830. Throughout its long history,
CNJ
has always encountered many management problems. He filed for bankruptcy three times; in 1939, 1947 and the last time on March 22, 1967. While most of its important passenger services, facilities and equipment were collected by the State of New Jersey, later NJ Transit, the rest of the company with its limited cargo business was absorbed from
Conrail
in April 1976 with other important eastern railways that ended up in bankruptcy.
The
CNJ
mainline had a major presence in New Jersey and in some parts of Pennsylvania. The largest portion of the route is now used by the passenger service of the Raritan Valley Line, while in the past it had become part of the Lehigh Line under
Conrail
. The Lehigh Line was officially the former mainline of the
Lehigh Valley Railroad
.
At its peak,
CNJ
operated a network of approximately 700 miles.
In addition to passengers commuter services performed primarily in the region between New York and Phillipsburgh, CNJ was
specialized in the transport of coal and anthracite (
Anthracite Railroads) it has suffered the drastic drop in demand which led to bankruptcy, in three distinct moments in its history, disappearing completely at the end of the 1920s and for throughout the period of the Second World War.
When it was able to resume its services, rail traffic in the northeast shrank after World War II, as coal production shifted from the region and the ever-expanding highways had eliminated short-haul freight. Railroads such as
Reading
,
Lehigh Valley
and
CNJ
were hit very hard because they all relied on anthracite, it was no longer profitable because the demand was all but gone.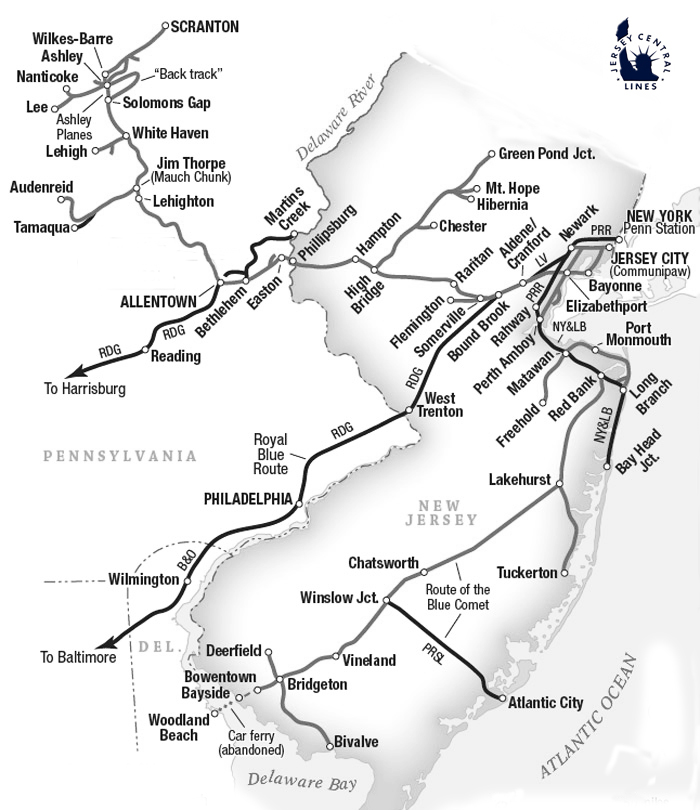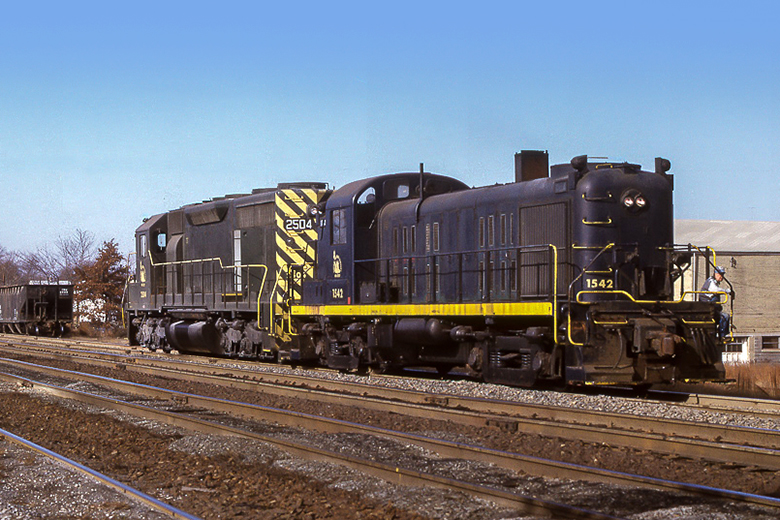 CNJ Alco RS-3 #1542 and EMD SD35 #2504 at Boundbrook, NJ, in 1974.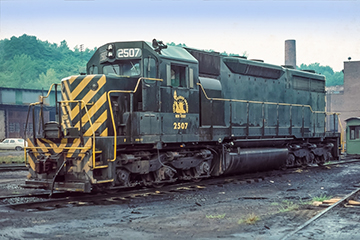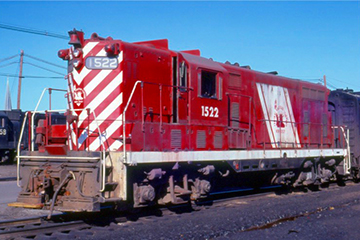 (Left) EMD SD35 CNJ-2507 :: (Right) EMD GP7 "red livery" CNJ-1522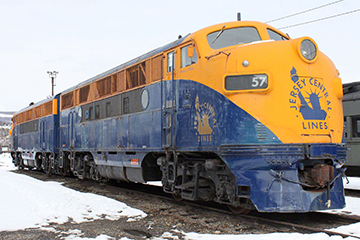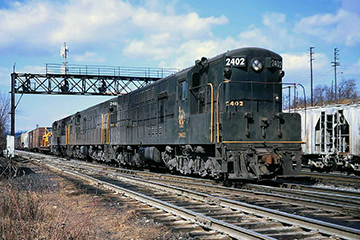 (Left) EMD F7A set :: (Right) FM H24-66 CNJ-2402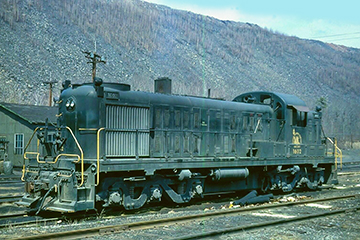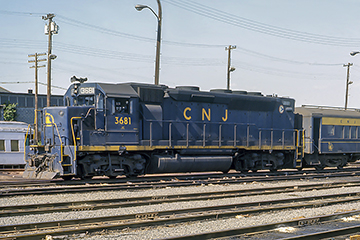 (Left) Alco RSD-5 CNJ-1602 :: (Right) EMD GP40P CNJ-3681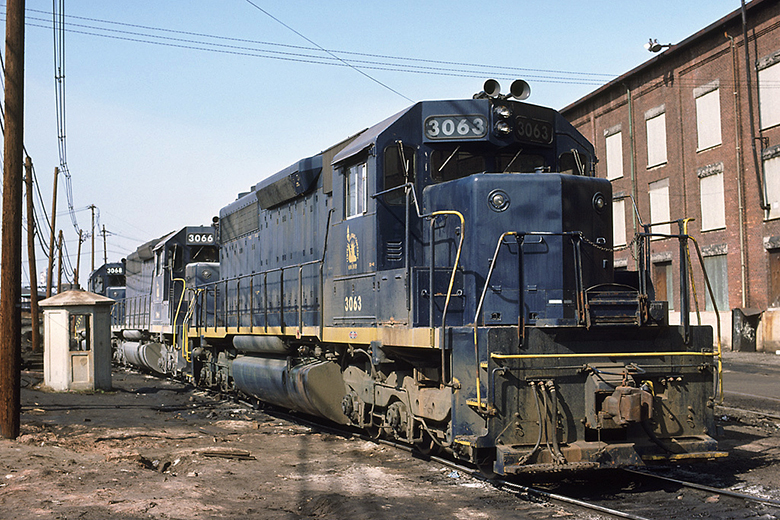 SD40 CNJ #3063 with "deep blue" livery parked at its home base in 1976.
All images showed here above are taken from the website Railpictures.net. All rights reserved.