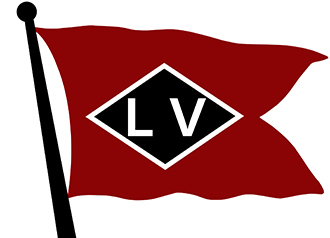 LEHIGH VALLEY RAILROAD
The
Lehigh Valley Railroad
(called "Route of the Black Diamond"
for its flagship New York-Buffalo passenger train
) was another of the many Northeastern carriers built to move anthracite coal from eastern Pennsylvania.
Formed in 1855 when completed its first trackage in Easton, PA, the main purpose of the road was to move anthracite (hard) coal down the valley of the Lehigh River to the Delaware River, where it could be hauled by boat to Philadelphia.
The line gradually expanded as an anthracite vector by consolidation with other lines, reaching as far as Buffalo in 1892. Lehigh Valley RR featured in several efforts to build larger rail network in the North East, including
Reading
, but due to various economic crises and the Great Depression of 1929, many railroads collapsed and came under the control of the larger companies, as
Pennsylvania Railroad
.
After the Second World War, competition from cars and the first passenger airliners began to make itself felt.
In 1957 LV was losing money and so abandoned all passenger service.
Branch lines and then mainline second tracks were cut but losses continued to mount. In 1961 the
Pennsy
acquired the balance of
Lehigh
stock.
During the 1960, also to replace the
losses due to the decline of coal traffic, LV developed a robust piggyback businnes, which it carried on its fast trains named Apollo and Mercury.
Lehigh Valley had its headquarters in New York city and Bethlehem, PA, meanwhile the main yard and shops are located at Sayre, PA.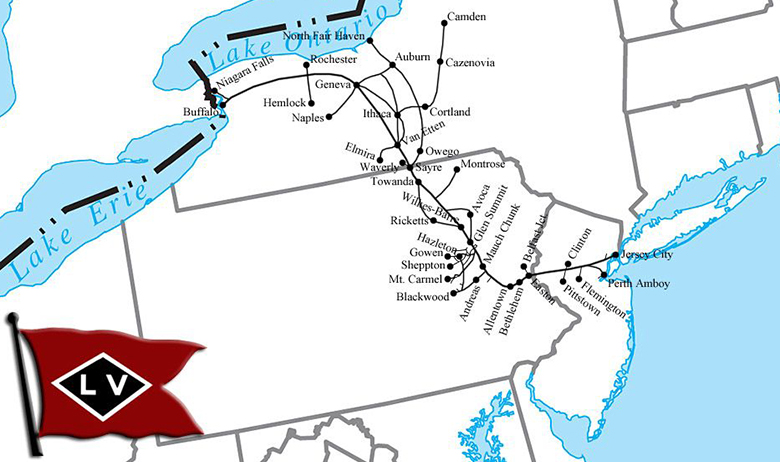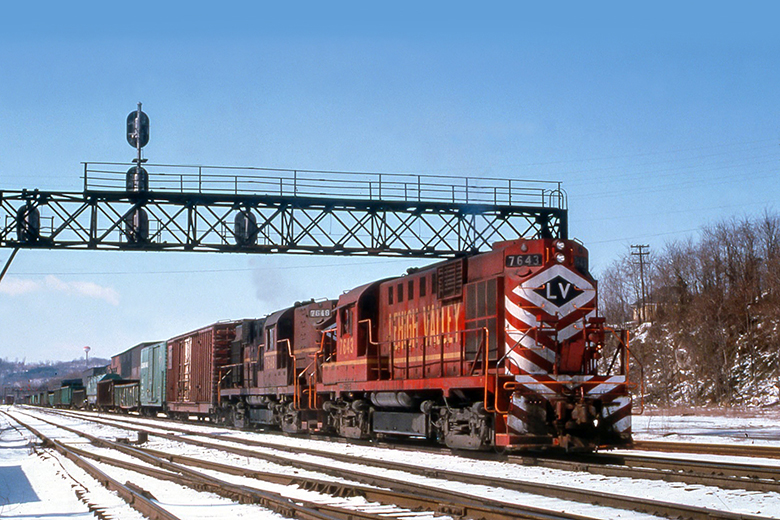 Alco RS-11 LV-7643 at Bethlehem, PA (1975)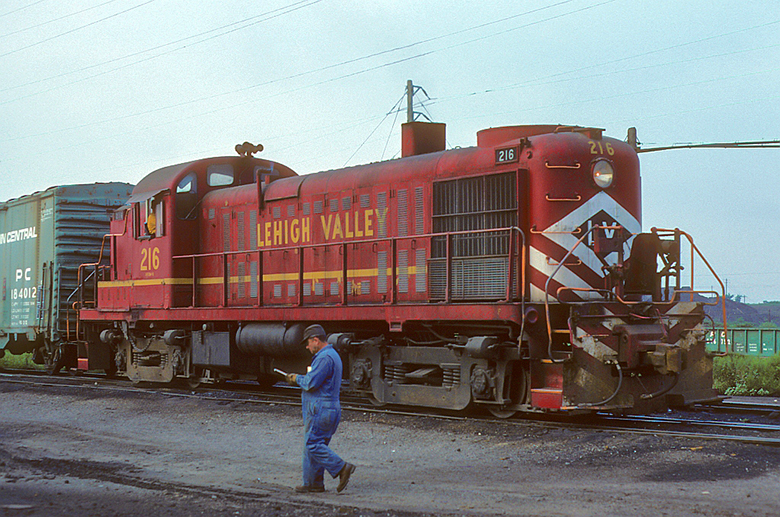 Alco RS3 LV-216 in "cornell red" livery (1976)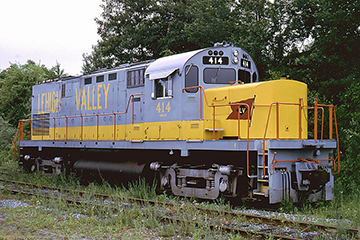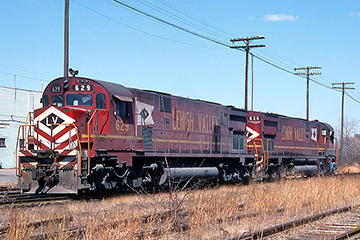 (Left) Alco C-420 LV-414 in "yellowjacket" livery :: (Right) Alco C-628 set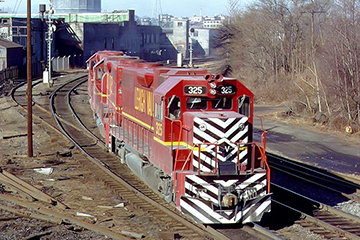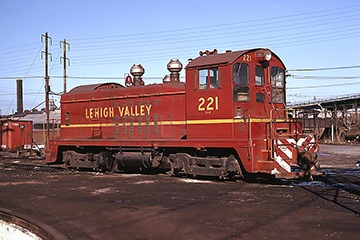 (Left) EMD GP38-2 LV-325 :: (Right) EMD SW7 LV-221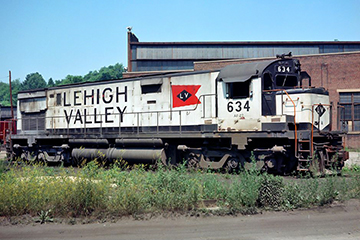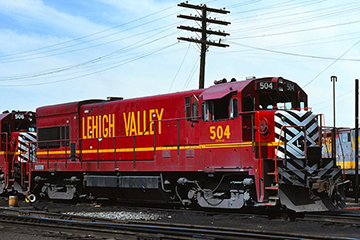 (Left) Alco C-628 LV-634 in "snowbird" livery :: (Right) GE U23b LV-504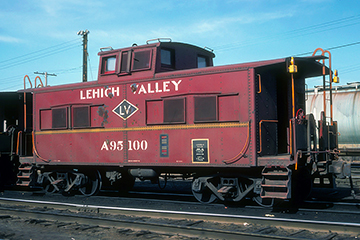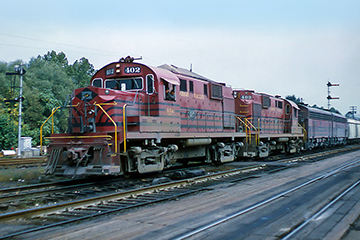 (Left) Caboose N-5G LV-A95100 :: (Right) Alco RS-11 "low hood" LV-402 in "tuscan red" livery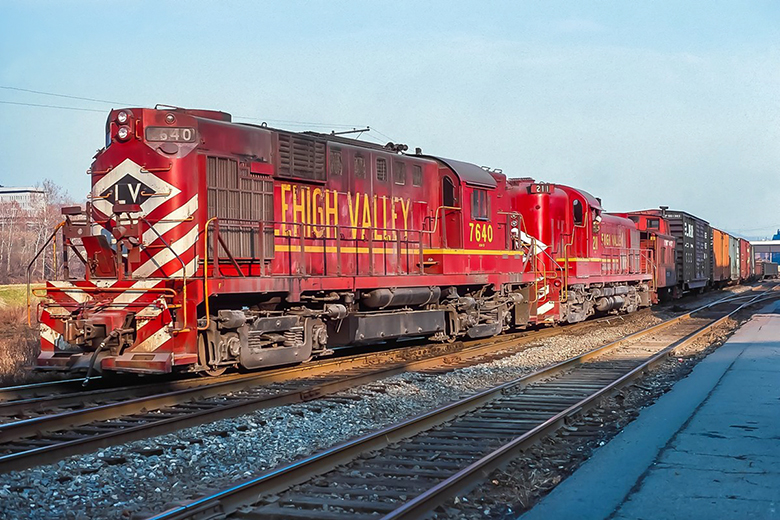 Alco RS-11 LV-7640 in "cornell red" livery (1976)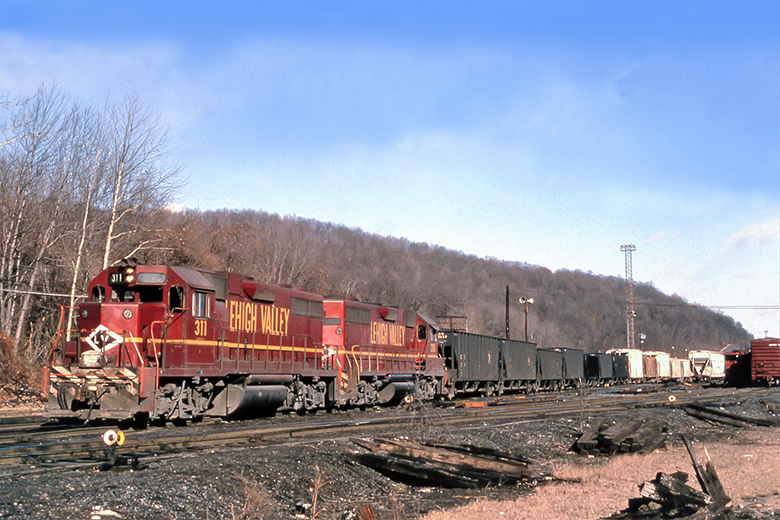 EMD GP38-AC LV-311 at Allentown, PA (1975)
All images showed here above are taken from the web and copyrighted. All rights reserved.