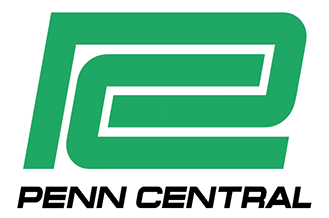 PENN CENTRAL TRANSPORTATION COMPANY
The
Penn Central Transportation Company
, commonly abbreviated to
Penn Central
, was a Class 1 american railroad operational from 1968 until 1976.
The merger of the
Pennsylvania Railroad
and the
New York Central Railroad
formally closed on February 1, 1968.
The creation of the new railway company has also included the
New York, New Haven and Hartford Railroad
(then
New Haven
). The new railroad it was the largest in the United States. The enormous networking counted over 20.500 miles of routes, including fifteen states, f
rom Boston as a big city located further east, up to St. Louis in the midwest.

Unfortunately, the merger was not a success.
Penn Central
, after only two years of operation and heavy financial losses, entered bankruptcy proceedings on June 21, 1970. The nation's sixth largest corporation had become the nation's largest bankruptcy, even if the operations, obviously in extremely reduced form, continued.
The reorganization court decided in May 1974 that
PC
was not reorganizable on the basis of income. A U.S. governement corporation, the United States Railway Association (USRA), was formed under the provisions of the Regional Rail Reorganization Act of 1973 to develop a plan to save
Penn Central
.
The result materialized with the formation of Consolidated Rail Corporation (abbreviated Conrail), owned by the United States government.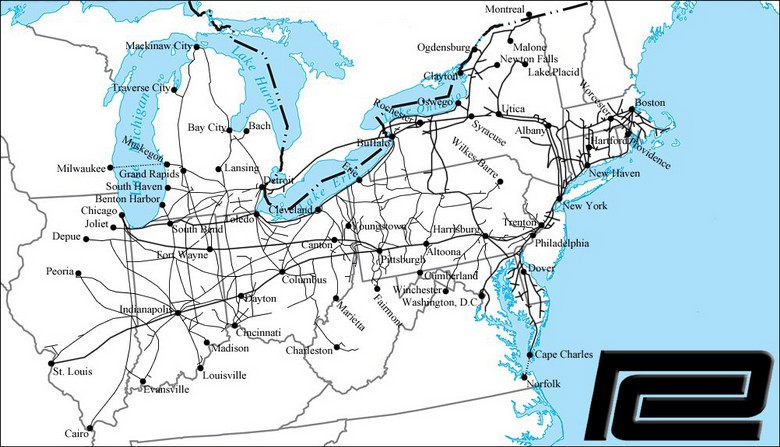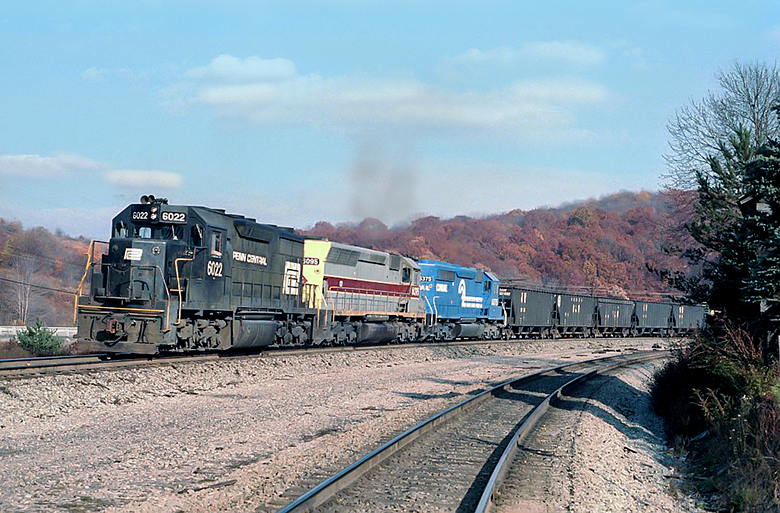 Penn Central SD35 #6022 pulls a Conrail consist in November 1977.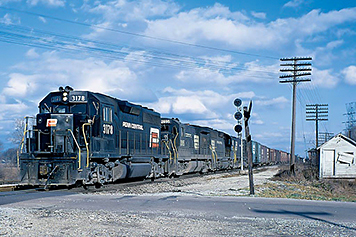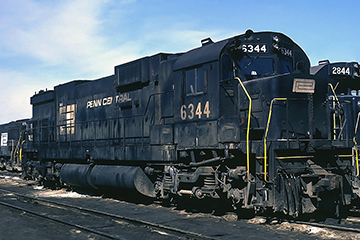 (Left) EMD GP40 PC-3178 :: (Right) Alco C-630 PC-6344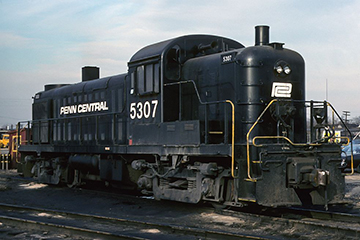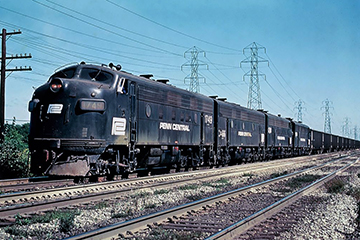 (Left) Alco RS-3 PC-5307 :: (Right) EMD E8A-E8B set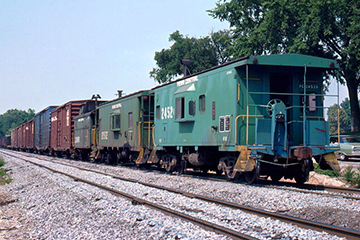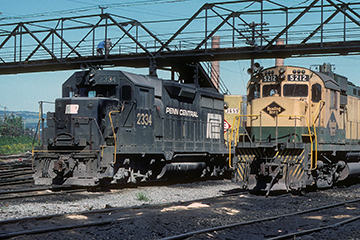 (Left) Penn Central caboose :: (Right) EMD GP35 PC-2334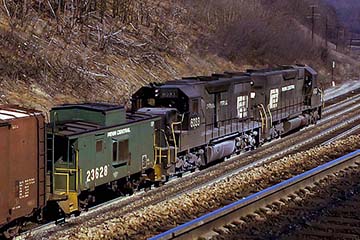 (Left) EMD SD45 set :: (Right) EMD SW1500 PC-9528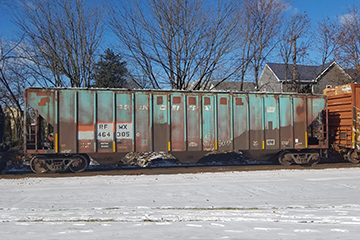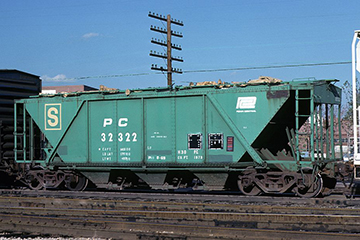 (Left) 100t open hopper car :: (Right) H30 covered hopper car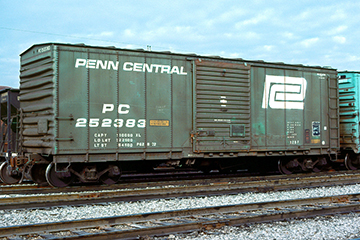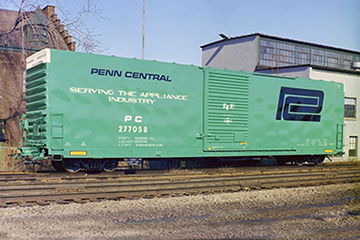 (Left) X29F Boxcar :: (Right) Berwick boxcar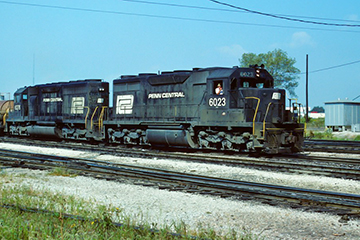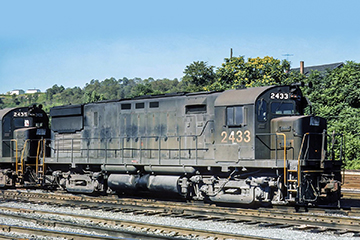 (Left) EMD SD35 PC-6023 :: (Right) Alco C-425 PC-2433
All images showed here above are taken from the web and copyrighted. All rights reserved.