DELAWARE & HUDSON RAILROAD COMPANY
The
Delaware & Hudson Railroad
(initially called Delaware and Hudson Canal Co.) was founded in 1823 in the north-eastern United States, to offer a line of coal hauling from mines located in northern Pennsylvania to New York City.
D&H
has always been a pioneering company specializing in hauling coal convoys. Among the major railway companies in the East of the United States,
D&H
was among the first to leave steam locomotive from the service and to switch to diesel traction.
D&H
's first diesel, an
Alco S2
switcher, arrived in 1944 to operate the line from North Creek, N.Y., to a titanium mine in the Adirondacks. Using steam locomotives for this railwork could be dangerous due to the sparks produced by the steam locos. Initially,
D&H
used diesels only for switching on its yards, but the first Alco RS2 road switches arrived in 1946 and in July 1953 179 new black Alco diesels (S2, S4, RS2 and RS3 models) had relegated all steam to scrap, including five 4-8-4 Challenger aged only 7 years.

With the merger of Pennsylvania Railroad and New York Central to form Penn Central in 1968, D&H experienced a substantial contraction in its services.
But the bankruptcy of PC just two years later (it was the largest railroad company in the United States) caused D&H to grow, although its finances were also ruined.
Probably, D&H would have joined Conrail (the new government company formed by some major bankrupt Eastern companies).
Instead, in an effort to maintain a semblance of rail service in the region, D&H remained independent and was even given a larger market to offer competition against Conrail.
D&H doubled its services, works even on some portions on former Lehigh Valley line and recovering good economic stability.
In 1984, however, with the transition to Guilford Corporation, the peggioraro things until the declaration of the 1988 bankruptcy.
After a few years of limbo (where the company was assisted by New York, Susquehanna & Western Railway) there was the purchase by Canadian Pacific.
The
Delaware & Hudson
has a 177-year history and is currently the oldest existing railway company in the United States.
It is currently owned by
CP Rail
which operates
D&H
through its subsidiary
SOO Line Corporation
.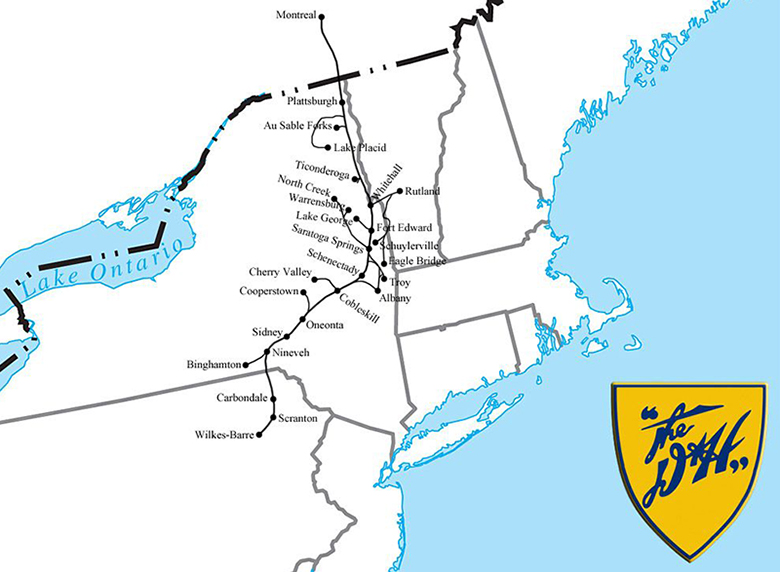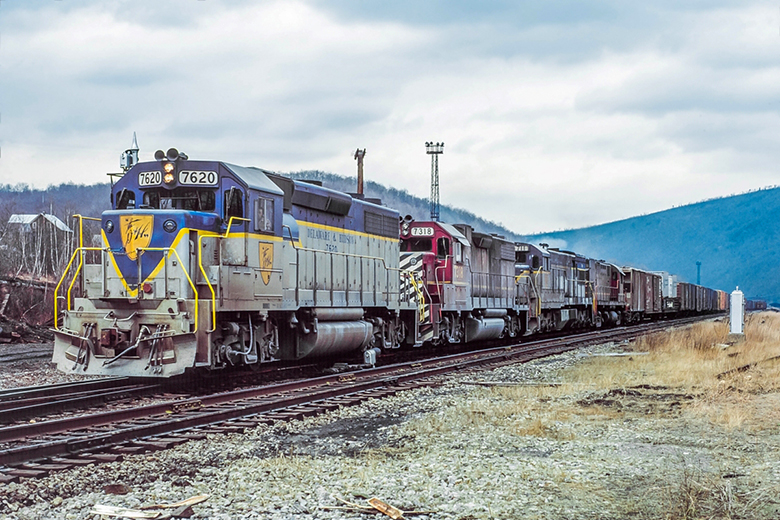 A new EMD GP39-2 DH-7620 (1976 built) and a former Lehigh Valley DH-7318 (with more two engines) pulls a mixed freight.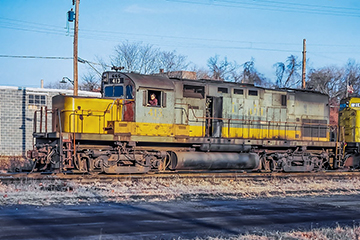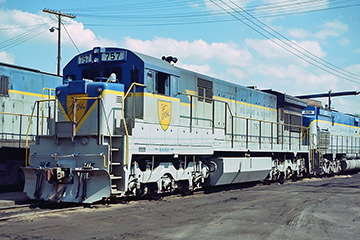 (Left) Alco C-420 DH-413 ex-Lehigh Valley :: (Right) GE U33C DH-757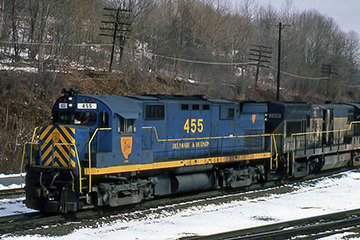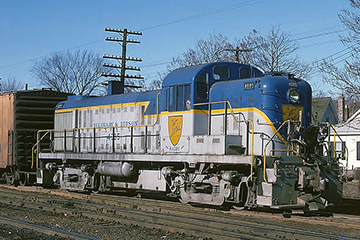 (Left) Alco C-424 DH-455 in last total blue colors :: (Right) Alco RS3m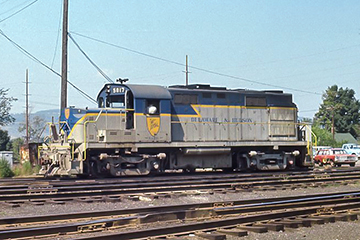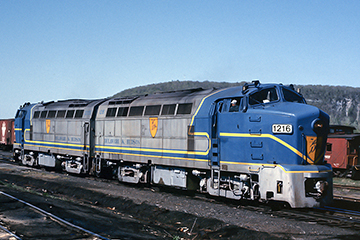 (Left) Alco RS-36 DH-5013 :: (Right) Alco PA A-A set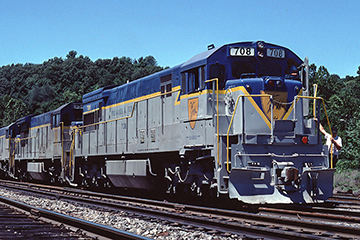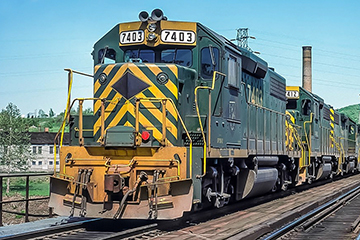 (Left) GE U30C DH-708 :: (Right) EMD GP39-2 DH-7403 former Reading livery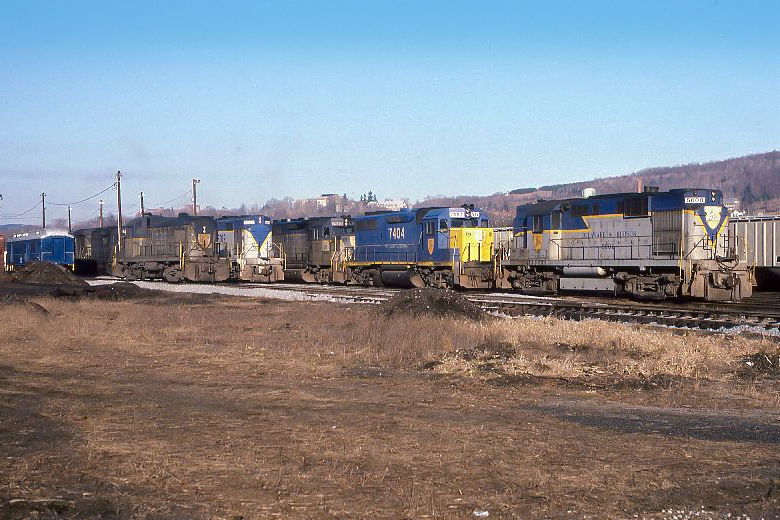 Various diesel locomotives parked on yard at Binghamton, PA.
All images showed here above are taken from the web and copyrighted. All rights reserved.